A Teenage Tragedy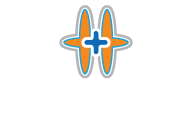 Over the summer, my Mom called and said, with that that investigative reporter tone of hers.  "Lisa I just heard this advertisement for the Taylor Hooton Foundation and they were talking about teens and steroids, you need to find out what they are all about."
Don Hooton and his family started the Taylor Hooton Foundation in 2004. The purpose is to educate teens and parents about performance enhancing drugs and anabolic steroid use amongst teenage athletes. You see, their son Taylor, an athlete, passed away from taking performance-enhancing drugs.  It is now their life purpose to end the use of performance enhancing drugs.
 For us middle agers, we are being lured in to take testosterone, which is an anabolic steroid, so that we can maintain our youthful appearance, increase our energy and sex drive.  So middle agers, I ask this question.  If your teenage son or daughter were taking anabolic steroids or performance enhancing drugs would you be okay with that?  If the answer is no and you're taking testosterone or human growth hormone or any other performance enhancing drugs you need to look at yourself in the mirror.  
Let's get that middle age swagger through diet and exercise.  Come on let's do this! I know we can!
To learn more about the Taylor Hooton Foundation go to www.taylorhooton.org
Love & Miracles
Lisa Marie Shaughnessy