The Doper Next Door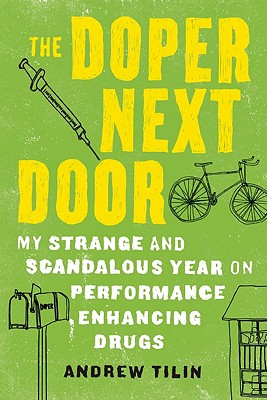 Tis the season to be thankful.  This Thanksgiving I am filled with more gratitude than ever before.  I am grateful for my testosterone tragedy because it has brought so many amazing people into my life. Through this journey of launching my website, researching and writing my book I met Andrew Tilin.  He is a a gifted journalist, amateur cyclist, father, brother, son who in 2008 embarked on his own journey with testosterone replacement therapy. He shares his story in a book titled, The Doper Next Door.
            "During his yearlong odyssey, Tilin is transformed. He becomes stronger, hornier, and aggressive. He wades into a subculture of doping physicians, real estate agents, and aging women who believe that Tilin's type of legal "hormone replacement therapy" is the key to staying young—and he often agrees. He also lives with the price paid for renewed vitality, worrying about his health, marriage, and cheating ways as an amateur bike racer. And all along the way, he tells us what doping is really like—empowering and scary."
Wishing you and yours a very Happy Thanksgiving!
Love and Miracles,
Lisa Marie